All about hair extensions
Let's talk all things hair extensions! We love using hair extensions in the salon to add a little boost to finer hair or to go full on with dreamy Rapunzel lengths. There are many different hair extension methods to consider and clients have their own preference to the method they prefer. We want to run through some pros and cons of each method and answer common questions about hair extensions for those of you wanting to learn more.
The most common question we get asked in the salon is about the damage hair extensions can cause. If applied by a trained and experienced professional hair extensions should cause very minimal or no damage to your natural hair. It is important they are applied by a qualified stylist for several reasons as the positioning of the extensions is vital to ensure they remain hidden and discreet in the hair even when your hair is tied up into a ponytail. The blending is also essential as the hair extensions must be cut into your hair to create a more natural and blended result.
When it comes to maintenance, you must book in at the correct time as leaving the extensions too long is when they can pull and tangle causing risk of damage. The day to day maintenance at home is very simple, you treat the extensions the same way as you would treat your natural hair. Use a good heat protectant and keep the extensions hydrated to prolong their use.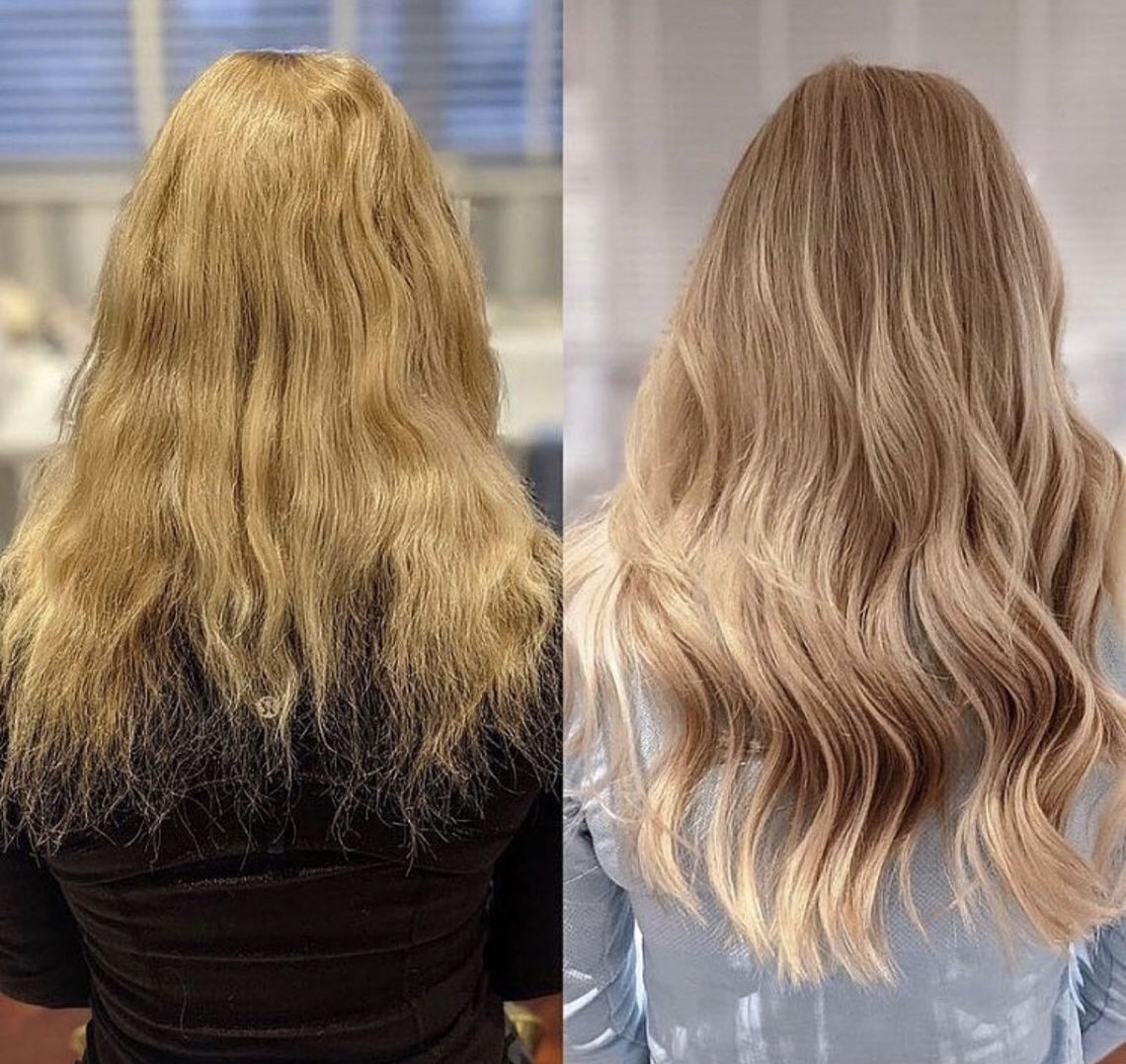 A 'quick' professional method of extensions where a small section of your natural hair is sandwiched between two tape extensions (about 1 inch or less wide) which have adhesive tape attached. They are very discreet and lay flat to your hair when placed correctly by a trained professional.
Maintenance: 6-8 weeks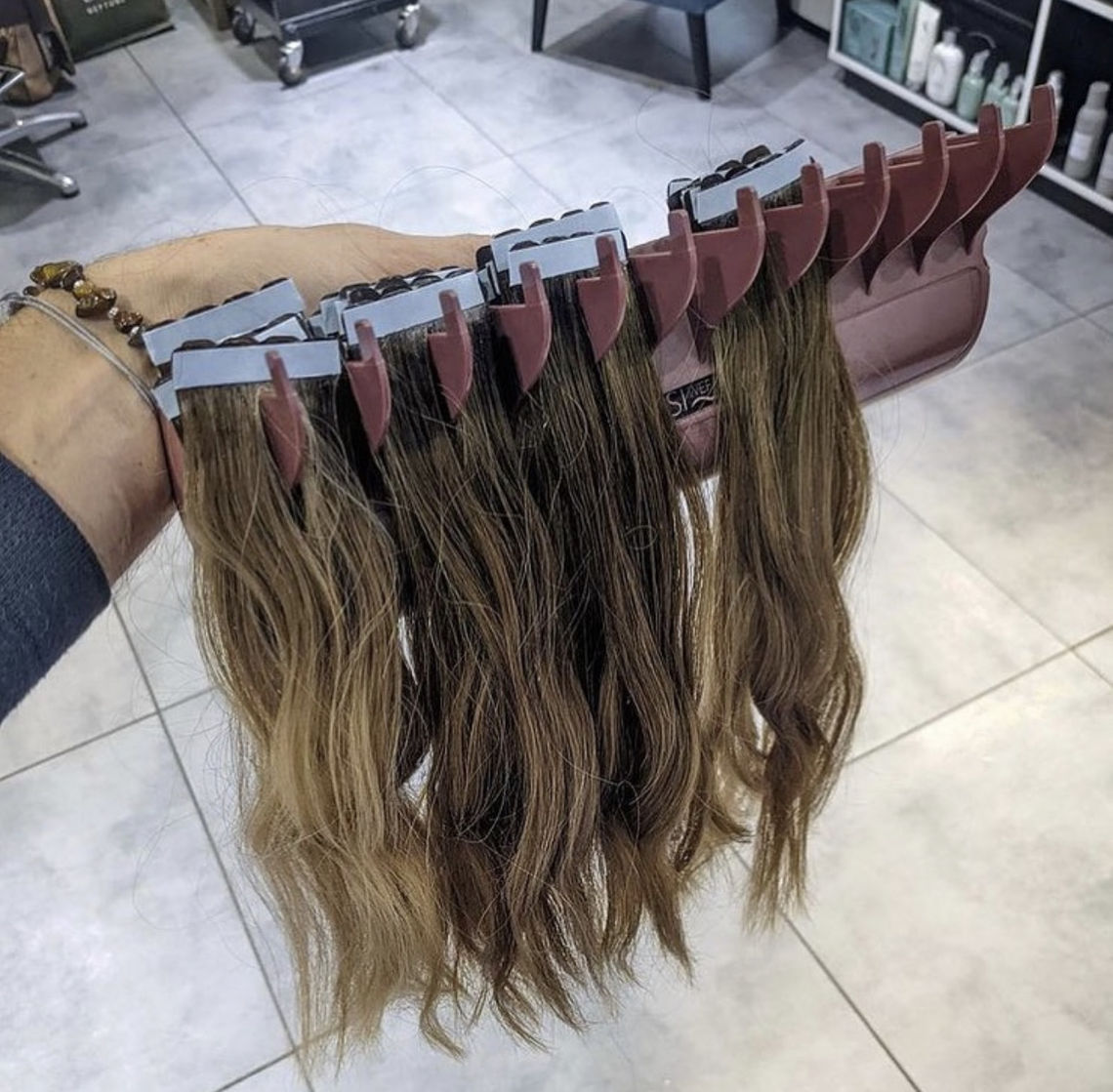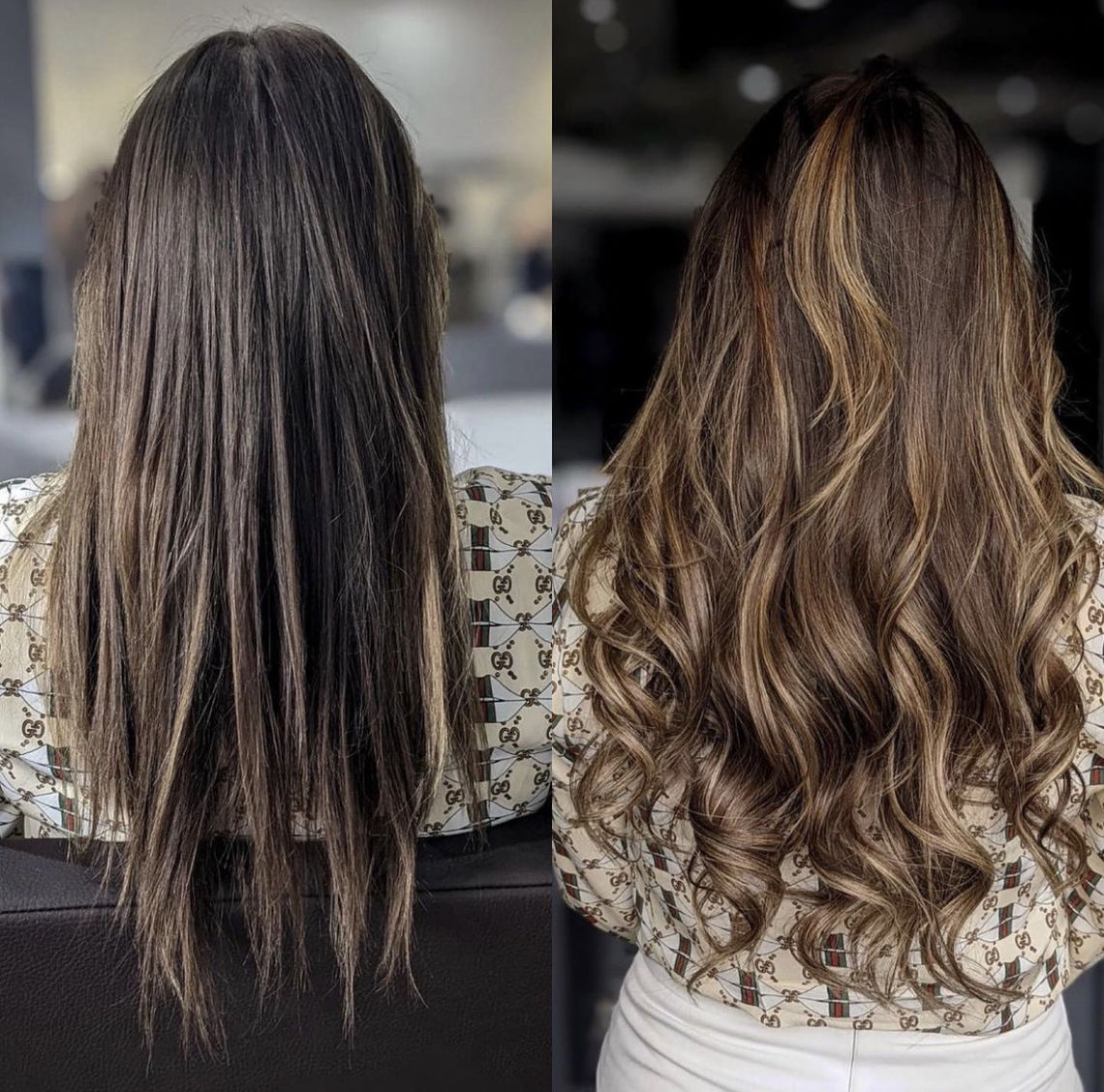 A small individual bond of hair is attached  to a small section of your natural hair through using a tiny copper bead which is clamped shut. Your natural hair is protected by the hair bond being coated to act as a barrier when clamped with the bead. There is also no heat and no glue used with this method.
Maintenance: 6-8 weeks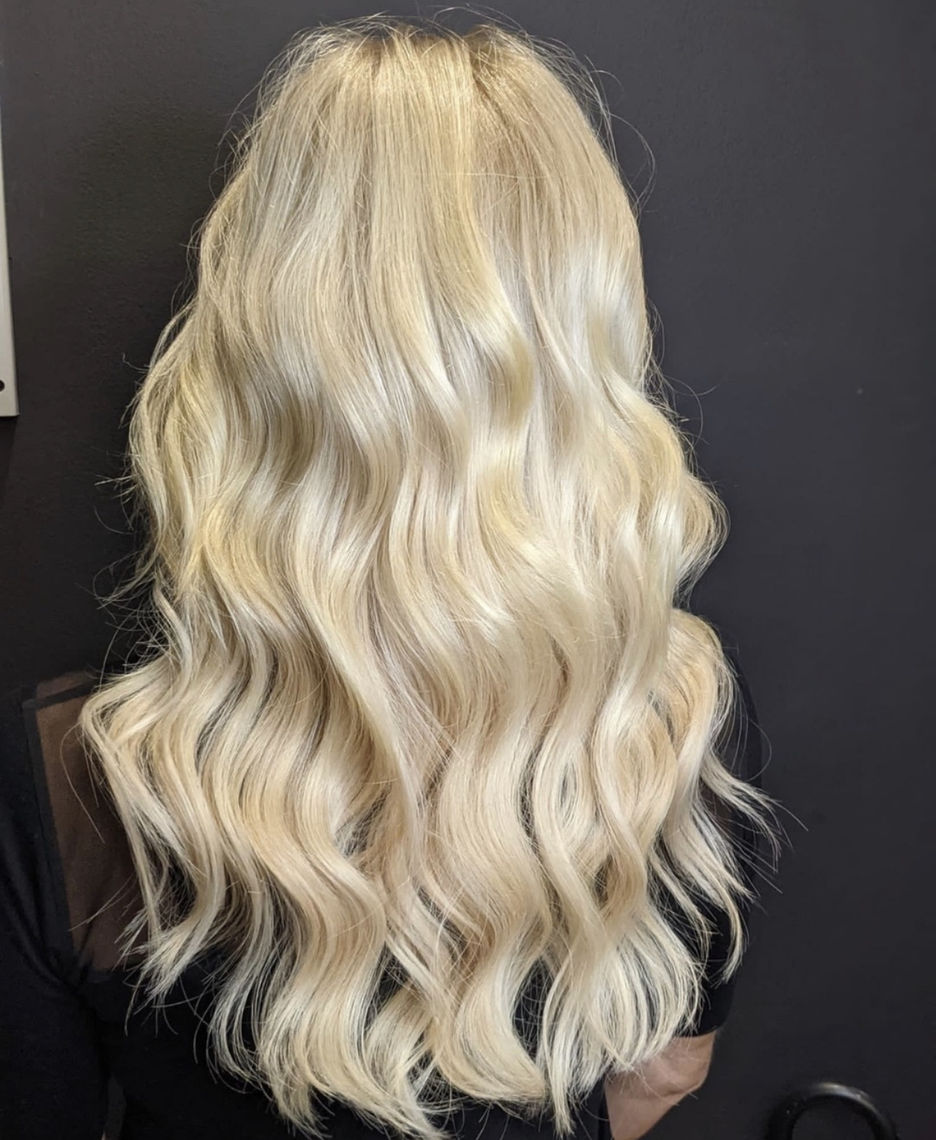 Using a hot tool, an individual bond is attached to a natural piece of hair. This method is very discreet and uses incredibly small pieces. This is the longest lasting method of hair extensions with the least maintenance needed, however the set of extensions cannot be reused again like the other extension types.
Maintenance: needs a full replacement every 3-5 months
The method used to achieve the thickest hair. A set of copper beads are placed at the root of your natural hair which act as an anchor. A thick weft of hair is then stacked and sewn into the beaded anchor. This can be customised to use more or less wefts depending on the thickness of your natural hair. This method uses no heat or glue.
Maintenance: 6-8 weeks
An at home method where you are able to clip in your own wefts of extensions. Allows for the flexibility to not wear them everyday but also are quite time consuming to put in regularly and are not always as discreet.
No maintenance.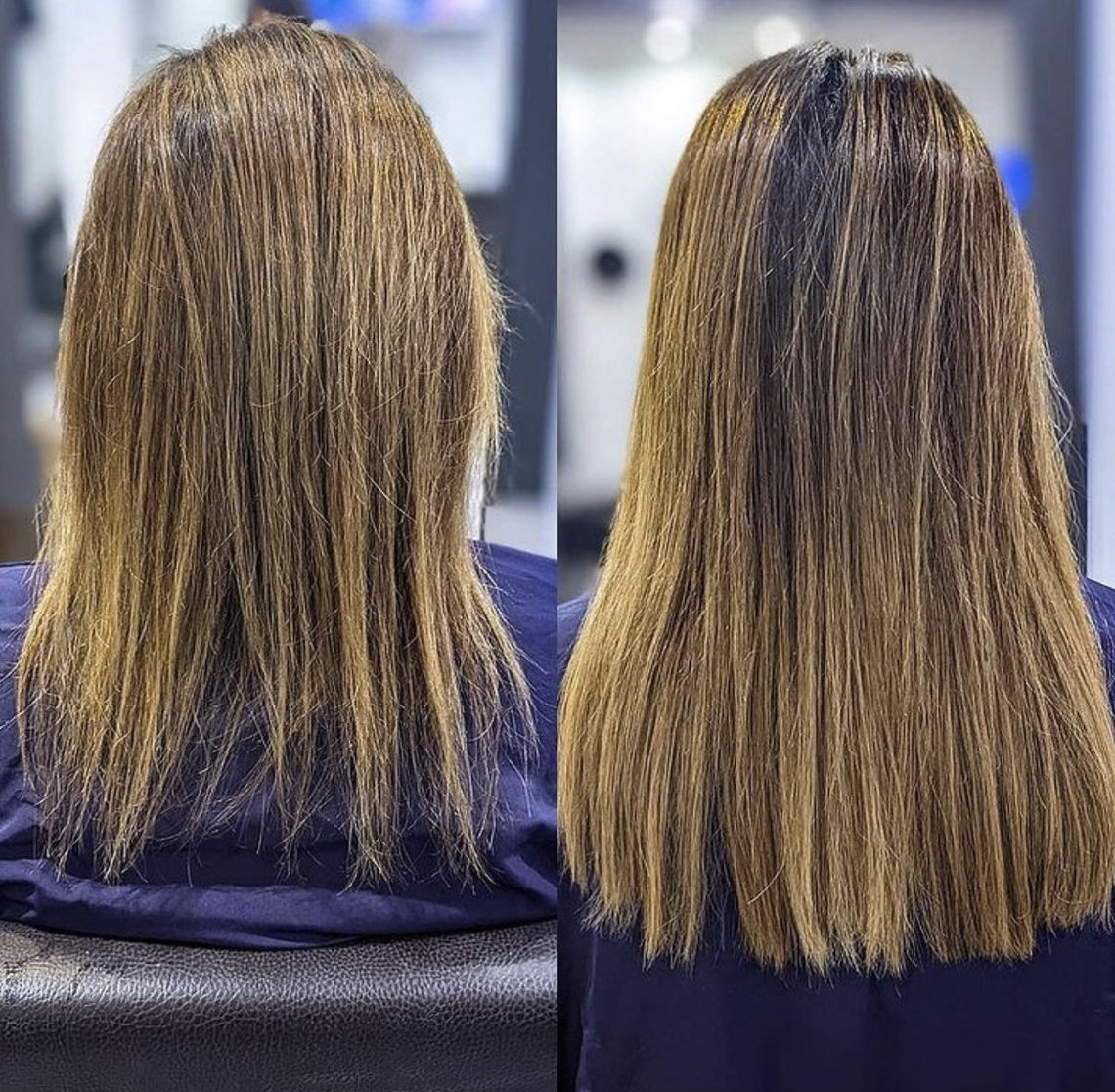 Book in for your hair extensions consultation or ask at your next appointment for a colour match. We will order the hair to arrive the salon for your extensions fitting appointment. Call the salon 02072291818 or email [email protected].
---