Change and Growth Coaching
Recent global events have stripped us of our normal defense mechanisms and there is a need for a deeper sense of self and purpose. We want to share some information about Noam Sagi and his groups available to help support your wellbeing and ability to welcome change and growth into your life.
Noam Sagi has worked with emotions and emotional intelligence (EQ) for the past two decades. He grew up with the idea that 'we are the change we want to make and see' and we need to take initiative to create our vision. This created the man he is today. Noam arrives at his work of therapy and coaching from an established business career, leaving a corporate role behind him as VP at MSN.
The higher he climbed the corporate ladder, the further Noam was getting away from his true self. He discovered the concept of emotional agility, and this resonated with him deeply. Eventually, he decided to leave the corporate world to pursue something more. Noam felt it was important to reconnect with himself and decided to retrain as a psychotherapist with the Chiron Association for Body Psychotherapy in London. Noam's training and further studies in coaching deepened and enriched his knowledge of, and expertise in, individuals' behaviour patterns, limitations and blockages, to support and facilitate a process of growth and development.
Noam runs bespoke and tailored online support groups that provide a safe space to share thoughts, feelings and solutions as well as coping strategies with others. As a member of Noam's group you can expect a safe environment where you can be seen and be vulnerable.
How much do you prioritise the relationship you have with yourself? In the post-pandemic world we live in, it's vital to reconnect with ourselves. A lot of us are feeling the need for a deeper sense of self and extra support right now. Allow Noam in this group setting to broaden your emotional intelligence and experience the power of the support groups, when you are being seen you become.
This group is for men who are committed to joining a collective that offers group support tailored to your overarching concerns, alignments and pressures.
Join an intimate group of like-minded women to facilitate welcome change in your life in the form of a support group like no other.
This group is tailor-made for those who are ready and willing to join a collective that offers group support, totally moulded around whatever you bring to the table emotionally and mentally. 
Join a support group that's been designed for those in CEO, leadership, mentor and entrepreneurial positions. 
You'll be alongside like-minded individuals who may be experiencing similar challenges in life. Together, you'll feel a sense of safety and belonging, where you'll open, share stories, thoughts and ideas and essentially allow reconnection with those closest to you.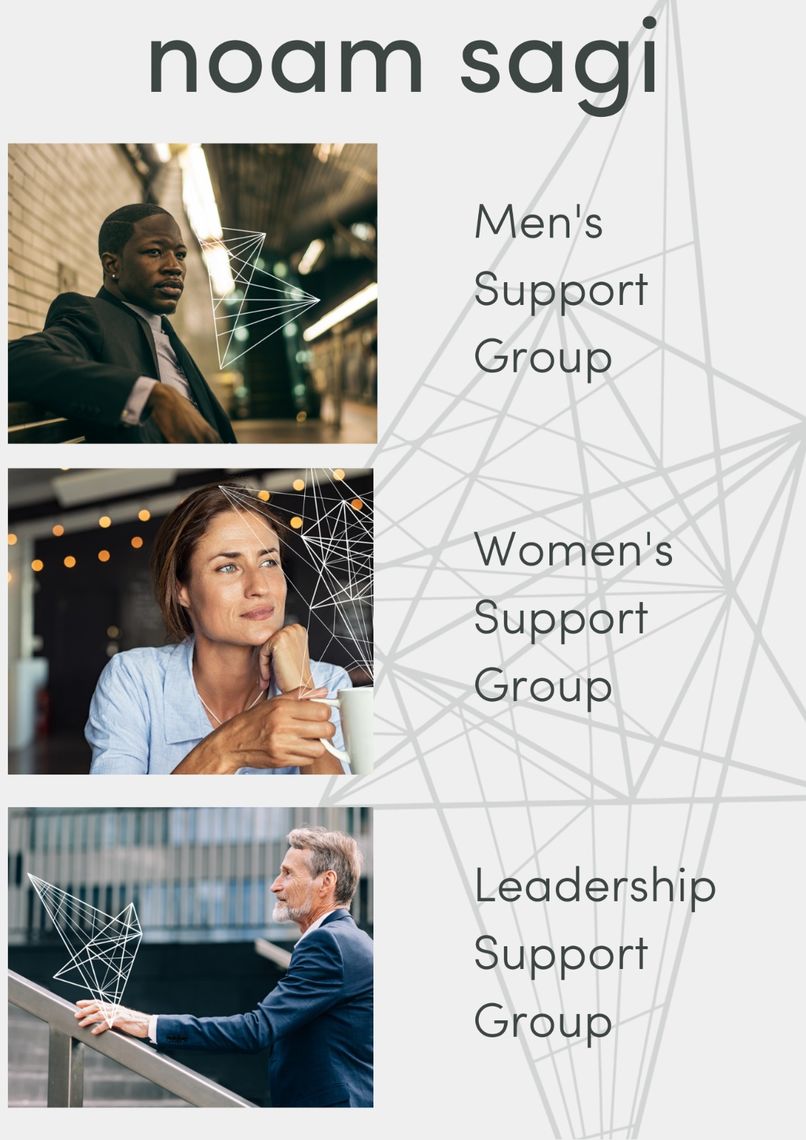 ---