Transitional Wardrobe Essentials
With Autumn underway, it's time to reassess our wardrobes to have all the pieces that we can wear today. With the unpredictable weather, it is all about layering, cosy knits and swapping the summer footwear for something more practical. Remember transitional pieces do not have to be dull! Our resident stylist Isobel shares a few inspirational looks using 5 key pieces to have in your wardrobe for the coming months.
- Ami Paris Green Polo neck. Polo necks are great for that cosy look – and green is the perfect colour.
- Teamed with the Moncler puffer for those cold days. The puffer is a key trend for the season and with practical elements, ensure you find a fun one.
- Helmut Lang – Every woman should invest in a pair of leather or faux leather trousers this season, to edge up their daily look
- St Laurent boots – Be it an investment piece or higher high street – an ankle boot should have something to make it a bit more exciting than the plain black boot.
- Bottega Veneta Sunnies – Sunglasses should be treated like accessories with a variety for all seasons and occasions.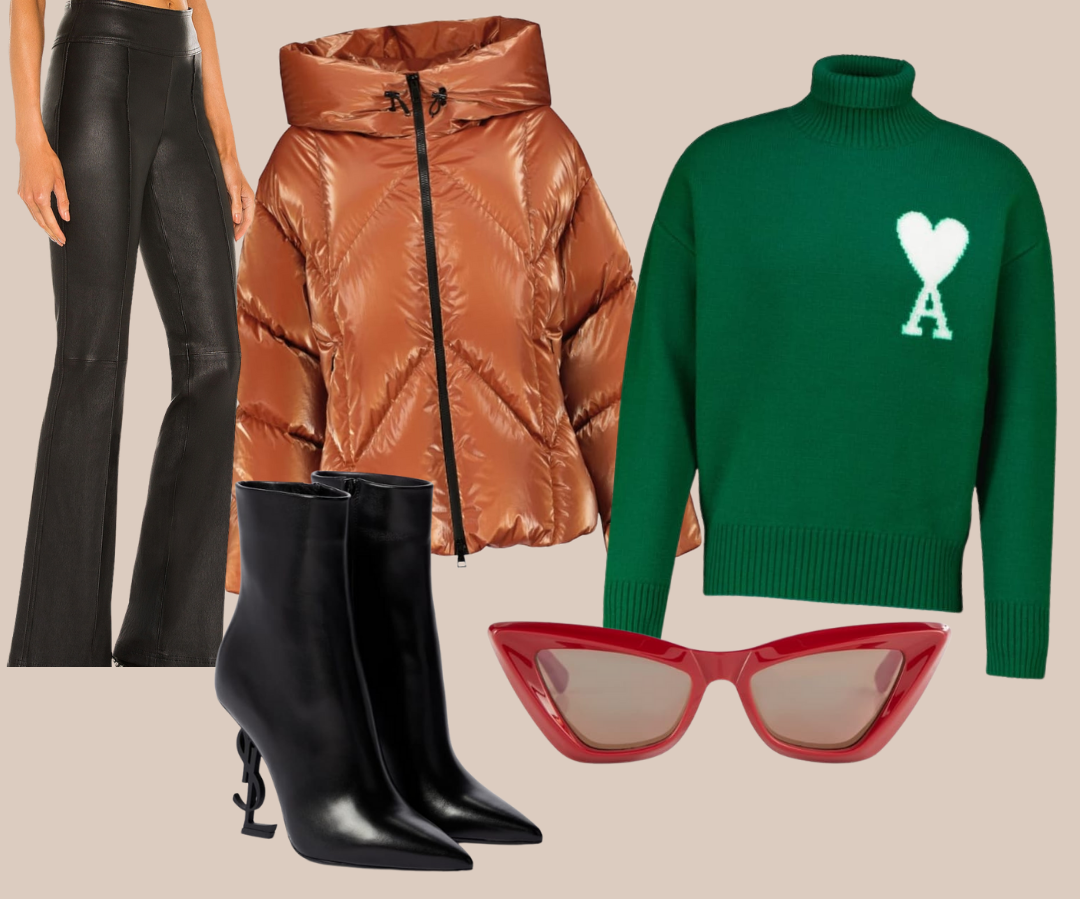 - Uterque embellished blouse – this fab Spanish brand is great for something a little different. A bit of embellishment always elevates a day look.
- And Other Stories sleeveless knit – This practical new trend is a key layering tool for everyones wardrobe.
- Reiss mini skirt – The mini is the trend for this season, and worn with opaques it can be a great little addition to your wardrobe.
- Zara oversized Blazer – this is a great transitional outer layer for those days when you need something but not a winter coat.
- ASOS burgundy over the knee boots – Instead of going for black, try burgundy. It makes a great alternative for winter.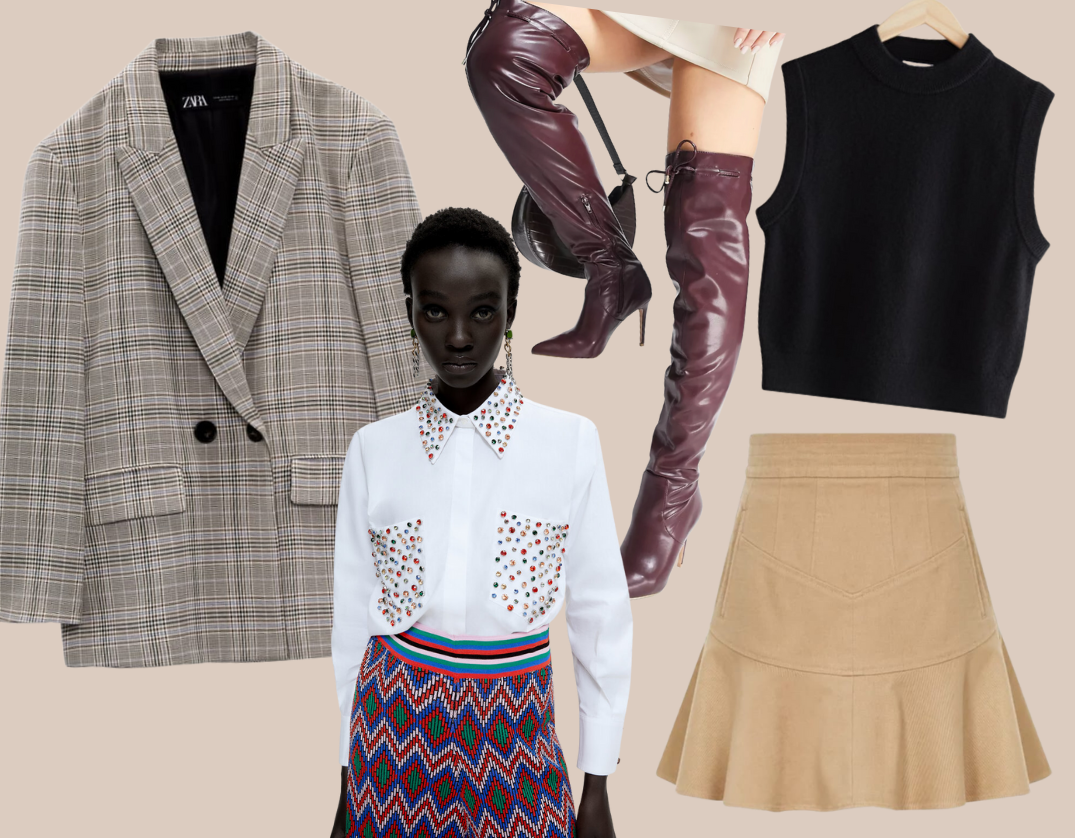 If you find it a struggle to put your autumn/winter wardrobe together, don't forget to invest in a 30 minute complimentary zoom style session with Isobel which is exclusive to Gustav Fouche clients. Perfect for those who are interested in coaching advice on their personal style, be it for work, home, dating and rebranding.
07976571974
www.thestylist.london
---