Are you wanting to add some extra fabulosity to your hair? Anamaria shares with you her top 3 styling trends and products so that you can create some luscious and fashion forward hair at home!
The 'slicked back' look is not going anywhere in 2022 and it has so many variations that you can easily find the right look for you. You can wear it down, up, or in a ponytail. With products like wax, gel and hairspray you can obtain that wet and sexy look quickly and easily. It is great in the summer, for glamorous nights out, or why not for the red carpet!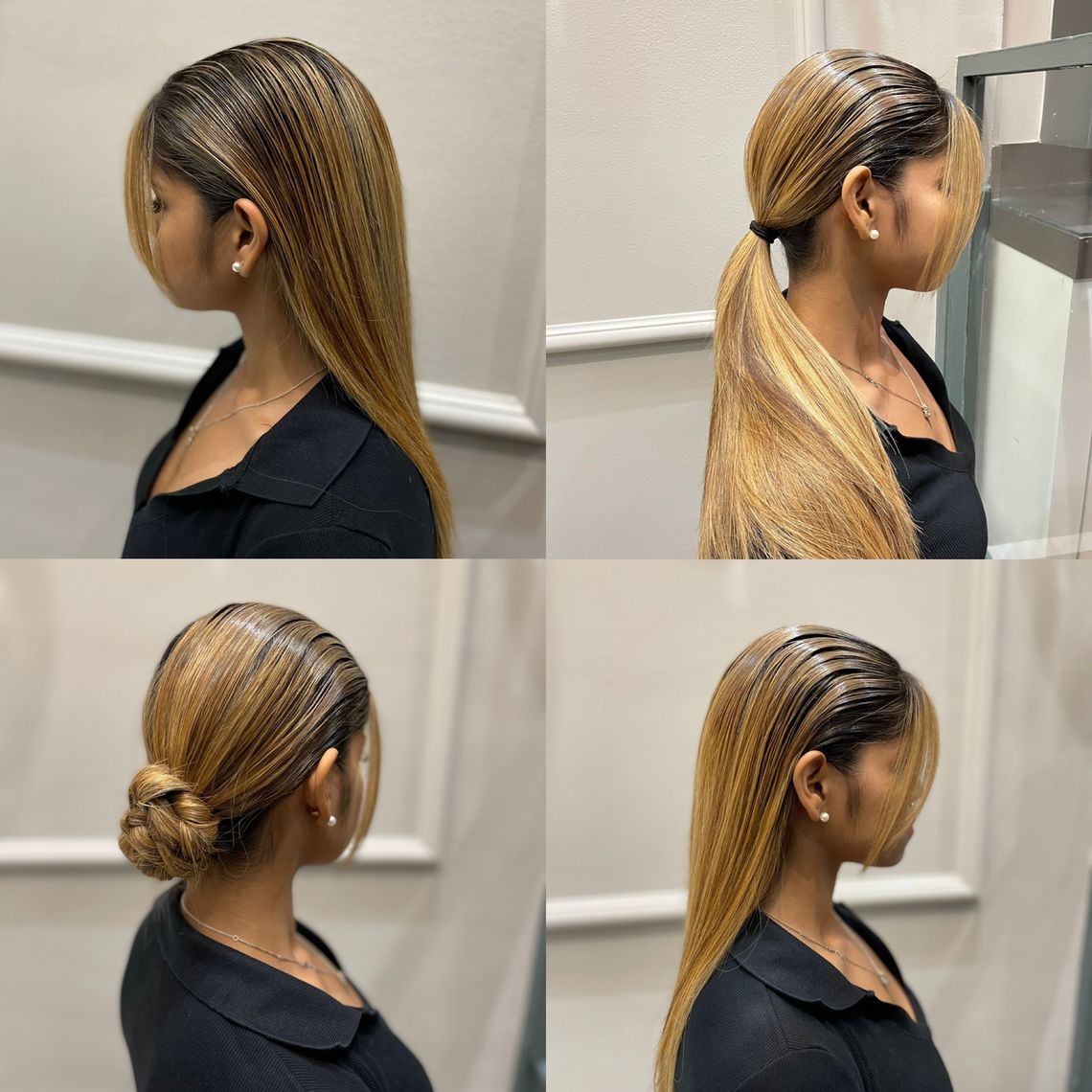 Inspired by supermodels like Claudia Shiffer or Naomi Campbell in the 90's, this blow dry is glamorous and sophisticated with a smooth finish and loads of volume. The bigger the hair, the closer to God (as Gustav always mentions to our clients).
TIP: for extra volume use a volumizing shampoo like Bain Volumateur aux Algues and apply a good volumizing blow dry spray such as Condition Naturelle from Leonor Greyl, before rough drying your hair upside down.
Everyone loves glossy, healthy looking hair and the best way to show it is to wear it poker straight. It is important to remember to start by hydrating the hair and the best prewash treatment that you can do at home to prevent it from being damaged is L'huile de Leonor Greyl.
Before straightening use heat protection spray like Condition Naturelle from Leonor Greyl. You will also need a good straightening iron such as GHD which effortlessly glides through your hair without pulling. Finish the style with a serum such as Serum Sublimateur from Leonor Greyl to add some extra shine.
Always remember that the health of your hair is very important and if you choose to wear this style, use hair treatments and mask at least once a week. When you visit the salon have a gloss service for extra shine.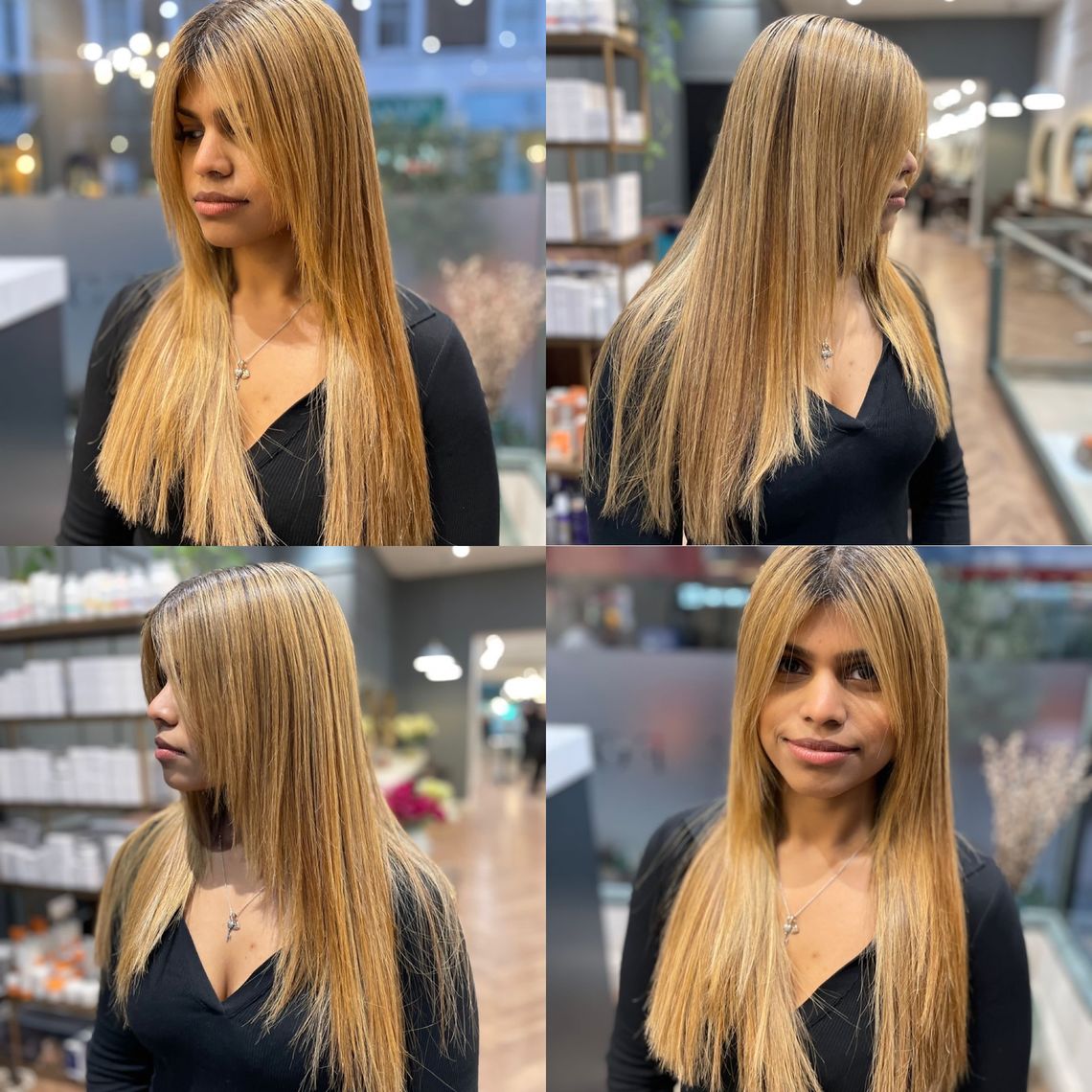 ---