New year, new hair resolutions
The new year is here and with it the excitement and motivation of a new beginning. When it comes to self-care and keeping yourself both feeling and looking at your best, your hair condition should always be a priority.
Start with improving your diet
Our hair and skin are a reflection of the nutritional levels of your diet - hair growth can slow down if you are running low in Vitamin D or Iron.
When you visit the salon remember speak to your stylist about ways to nourish your hair with a gloss, or enliven your colour with a toner. Be sure to plan your next visit too to keep your shape looking sharp, or your fringe looking fresh.
If you have a short hairstyle or with layers and you want to keep that shape, plan to visit the salon every 4-6 weeks. To keep longer hair looking fresh and free from split ends, plan to visit the salon every 6-8 weeks for mid-shoulder length hair or 8-10 weeks for longer hair with little layering.
Treat yourself and your hair to the best products. Gustav Fouche is a silicone-free salon and naturally our GF Fabulosity products are silicon-free, SLS-free, cruelty-free, vegan and between 95-98% natural. Using the revolutionary product numbering system, no matter your hair texture, length or condition there is a shampoo and conditioner for you. Ask your stylist next time you're in the salon to recommend the perfect combination for you.
For the best results use a pre-wash treatment at home once or twice a week to keep your hair and scalp healthy, boosting condition and regrowth. The GF Fabulosity Hair & Scalp Pre-wash Treatment is for all hair types, rich in amla and rice amino acids for deep hair and scalp conditioning. Amal Oil is rich in vitamins C and E with antioxidants that stimulate and feed the scalp and the rice amino acids are volumising and moisturising.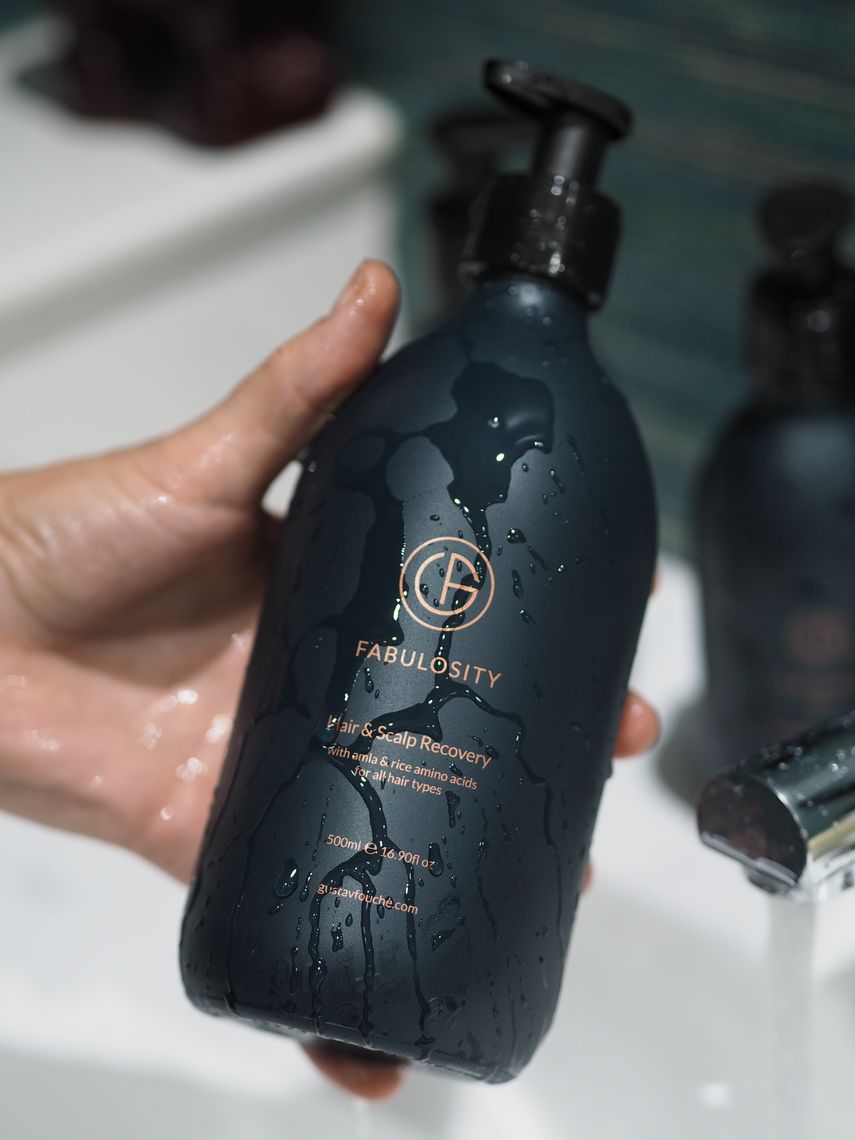 ---