REFILLS NOW AVAILABLE IN SALON!
We're thrilled to share the fantastic news that we've introduced a refill option to GF Fabulosity! To kickstart this eco-friendly service, we're starting with our popular shampoo no.2.
Our energising shampoo has a medium light feel offering hydration where you need it, at the ends. Our star ingredient horsetail extract helps to improve blood circulation, promotes healthy hair follicles and also contains detoxifying minerals that create a natural synergy which helps improve hair structure. Acacia is a natural plant collagen which plumps, repairs and moisturises, bringing back vibrancy to hair and scalp.

So, when you've reached the end of your bottle, simply bring it back to the salon, and we'll refill your glass bottle. Our glass bottles are intentionally designed for this sustainable practice, aligning perfectly with our commitment to the environment.

Stay tuned, as we can't wait to expand the refill option to more of our product range in the upcoming months. Let's continue making eco-conscious choices together!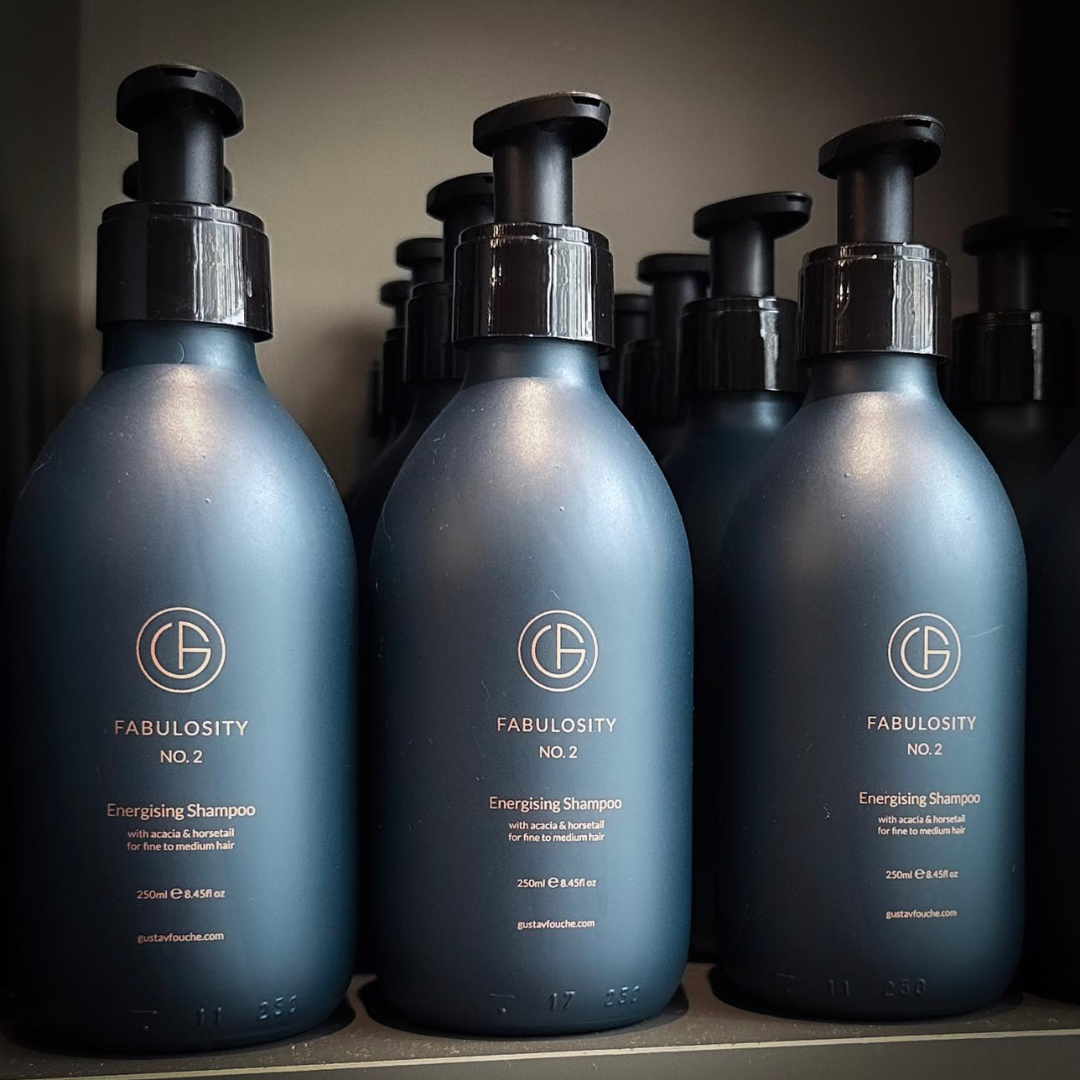 ---