Maximise your wardrobe this winter
You may have felt the need for a shopping splurge over the Black Friday period and pre-Christmas sales, However, just think how much more pleasure you will get from recreating new looks using your own wardrobe. You save your money and get that buzz of the feeling of a new outfit! What is not to love! First, think about those key trends this season that enable us all to refresh our wardrobes. You may just have them in your wardrobe already!
Find a wide belt first! it can be any colour. If you cannot find one – look at any coats you may have with a fabric option. If you only have skinny use 2! If all else fails, see if you have a silk scarf. 
The wide belt is a key update to try on 3 looks: Over the chunky knit. Over a tailored jacket. Over a dress.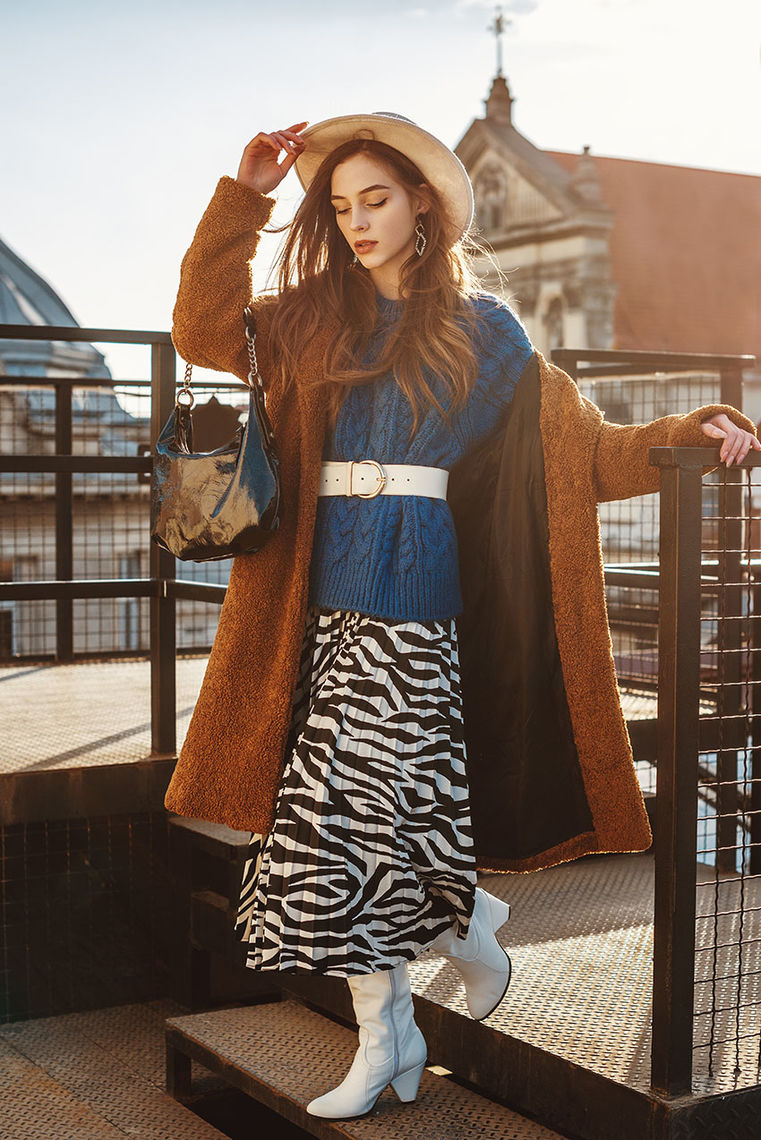 Round neck knit (chunky if possible!)
This key piece can be layered over a shirt or maxi dress finished with the waist cinchy belt and a pair of boots to create great style for everyday chic!
If you do not have a chunky knit or a slightly oversized knit, rummage in your partners wardrobe as you may find one there. I often find my 'other half's' jumpers make a great layering tool for this season. Find a shirt, preferably fitted but it is not essential and pop the knit over. grab your belt and work your look with a great pair of jeans. Style tip – roll the cuff over the knit sleeve to show more wrist and then finish with layered bracelets to edge up your style.
Do you have a summer print maxi skirt or dress?
Bringing most summer trends into winter does not normally work, but wearing a maxi dress layered with your chunky knit. Pop on an opaque tight and find an ankle boot and rock that look.
To elevate it to the next level – swop the knit for a leather jacket or blazer, pop the belt over and add a hair accessory. Headbands are key items for the winter season, however, if you do not have one but do have a patterned scarf, tie this in your hair to give a feminine finish!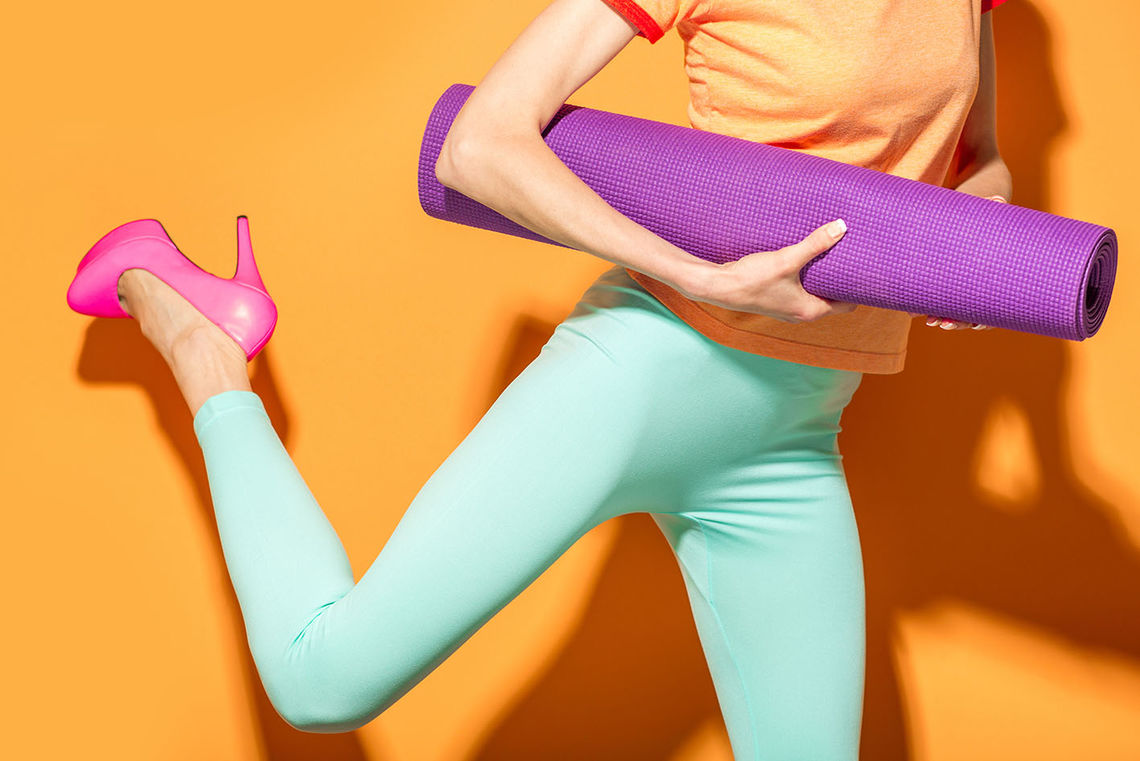 Lounge wear has become one of the biggest trends this season. Brands have added it to their collections in the drive to increase sales in response to new lifestyle needs.
In order to feel that you are not in your pyjamas or fitness gear all day, it's time to mix it up with daywear. Start by finding a pair of leggings and instead of choosing trainers as the obvious footwear option, find a sexy pair of heels. If your leggings are a plain colour – i.e. black then find your go-to going out top and add it to your outfit. Finish of with a cardi. The cardi is a key updater. Scrunch up the sleeves to give it attitude and see how you feel!
Or for an alternative elevated look and if your leggings are patterned, find a simple long sleeve T or fitted plain knit, such as a polo-neck, and find a blazer to bring it alive. You can add a chunky necklace and grab that belt to go!
Take an afternoon off to invest in your wardrobe and personal style using pieces you may already have! Please do let us see the results on Instagram by tagging #thestylistlondonstylechallenge
The Stylist London offers great services for those who wish to invest in expert advice and help with their wardrobes.
Style in a Box - From £200
Virtual Style Coach - £60 per hour
Wardrobe Refresh - £275
Gift vouchers – From £25
---