NEW: Leonor Greyl Signature Treatment
Our new Hair Spa has landed and is now officially open. Our Newsletter Editor Liz was among the first to get the full VIP treatment and experience a luxurious treatment quite unlike any other…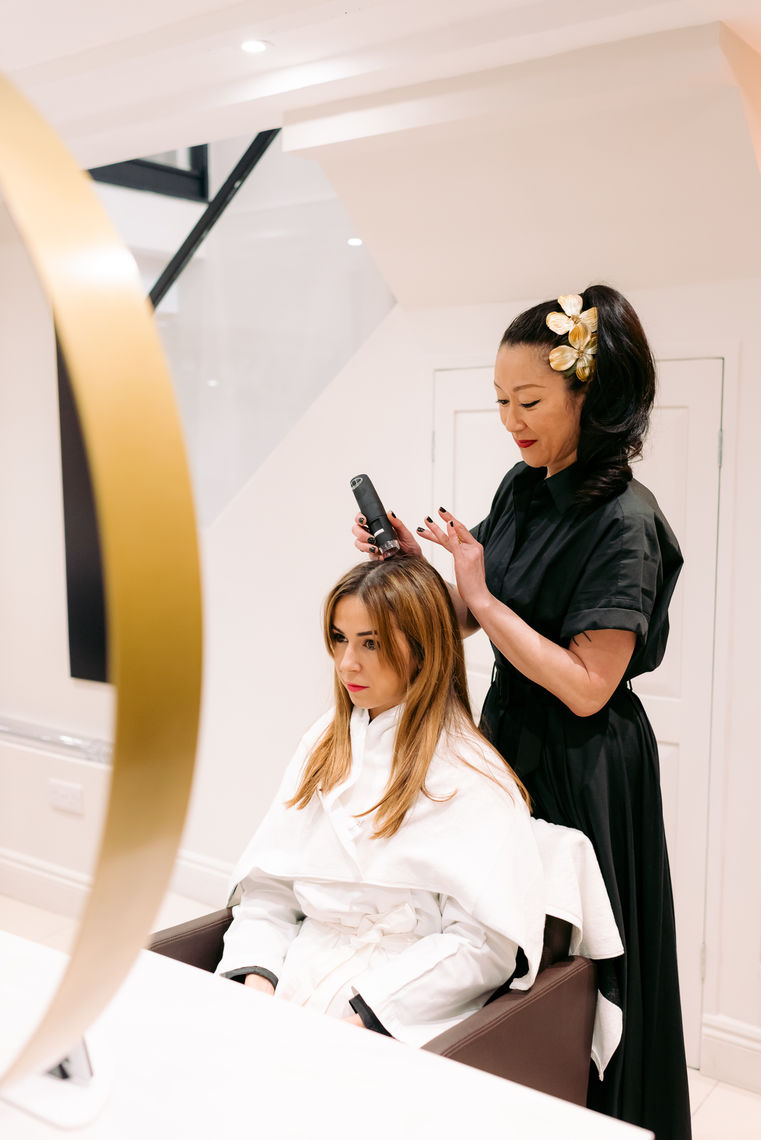 I experienced the strangest of sensations last week. After weeks of vaccine angst and months lockdown weariness, I felt my shoulders ease and the pangs of quiet excitement sweep over me as I relaxed into my life-changing treatment. Yes, you heard me right: life-changing. That's not something I say lightly. The Leonor Greyl Signature Treatment is a game-changer; a deeply healing ritual that targets an array of problems - dry flaky scalps, hair loss, thinning hair, breakages, the list goes on… - with incredible results.
I couldn't have been in safer hands. My therapist, Masa, has been an advocate of this 75-minute treatment for years including her recent time spent running the Leonor Greyl spa in Harrods. Beyond her years of spa experience, Masa also understands first-hand the trauma of dealing with severe hair problems. She herself suffered from hair loss many years ago due to an auto-immune condition and found the only products that worked for her were Leonor Greyl. She studied at their institute in Paris and is now the leading expert in the UK (so we feel very lucky to have her).
Her serene and calm disposition put me at ease almost instantly. My consultation starts with a diagnostic scalp and hair analysis, with Masa using her secret weapon: a special pen-like camera that magnifies my hair to check its density. Suddenly everything is revealed in startlingly close-up detail – and soon the diagnosis is in. Masa breaks the news that I have thin hair and a dry scaly scalp - yikes!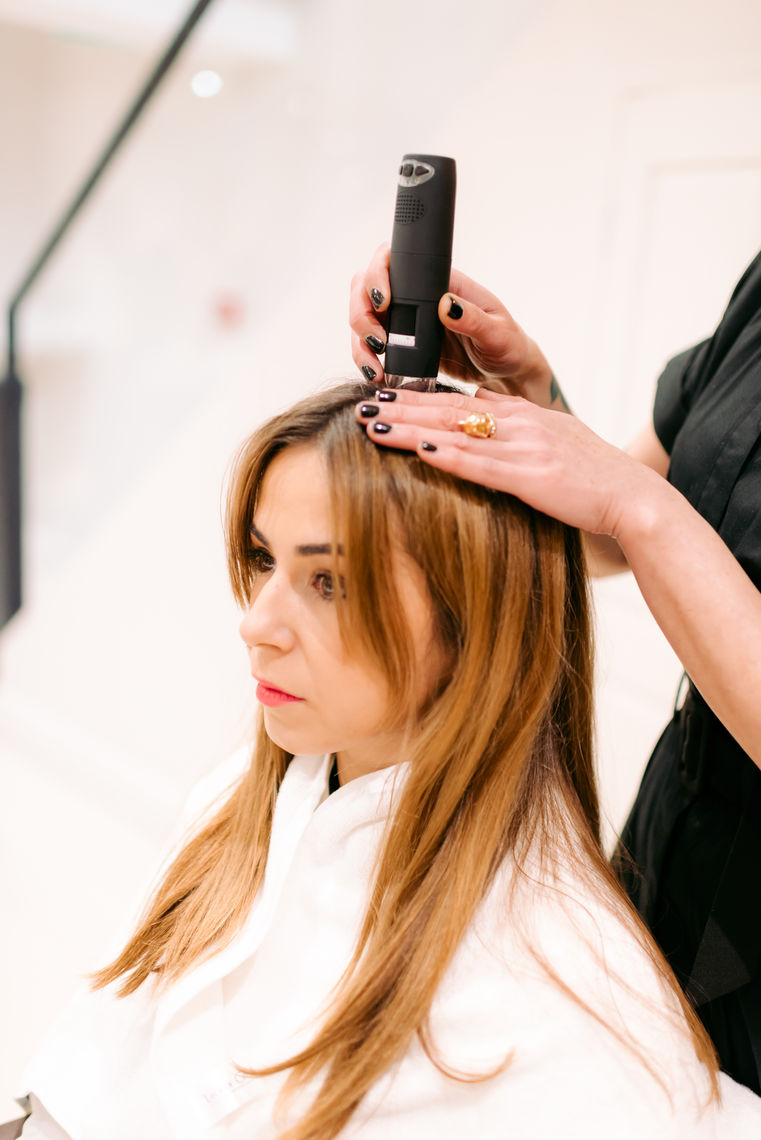 She then set to work creating a unique menu of products to target my specific set of problems. The first step involved Huile de Leonor Greyl being applied to hair lengths and ends. Next up another oil, Regenerescence Naturelle, is applied to my scalp alongside a strong and intense massage that eased away every ounce of tension. It felt simply sublime. 
Masa then blends lotions and creates a tailor-made mask to target my individual needs. The cocktail of scents is invigorating, relaxing, almost heady. There's a part of me that wishes I could bottle it and take it home!
After literally every strand of hair had been gently infused with the product I sat under the micro mist machine for ten glorious minutes, a period that helps the hair and scalp to absorb all the nutritional goodness. My head is then cooled gently – a strangely enjoyable sensation, not unlike a cooling shower on the hottest of days.
Finally, after yet more massaging while all the products are rinsed off, Masa applies Complexe Energisant for scalp vitality and starts the cupping ritual. This involved some serious suction, a technique that vigorously stimulates circulation and regrowth, and my whole scalp suddenly feels alive.
Like all good things my treatment sadly comes to an end, but not before more nourishing lotions have been combed through my  hair. Firstly, Lait Luminescence, a leave-in, detangling styling milk - followed by Serum de Soie Sublimateur, a smoothing blend of oils to add lustre, hydration and conditioning protection before styling.  My blow dry shows off my revitalised and incredibly glossy locks. Not only is my hair radiant and bouncy but so is my soul. I left with a new lease of life and even now, more than and a week later, I still feel like I'm on cloud nine. - Liz Edwards
---