Introducing our New Facialist
Beata has been working in leading UK skincare clinics and perfecting her knowledge alongside top aesthetic doctors for over 20 years. Passionate about helping to improve all skin conditions with cutting edge skincare, she also mastered lymphatic drainage and ancient face massage techniques to lift and sculpt the face.
Combining a medical approach with right nutrition, lifestyle and bespoke treatments Beata helps to achieve healthy and glowing skin at any age. An experienced therapist known for her friendly yet professional approach, Beata offers through consultations, honest and knowledgeable advice, superb results that speak for themselves.
Beata believes everyone, at any age can achieve healthy, glowing skin and is passionate about treating each client holistically, combining a scientific approach with touch, massage and nutrition to achieve this. She has effectively coordinated programmes to treat acute skin conditions and offers guidance to enable her clients to maintain the results for ultimate skin confidence.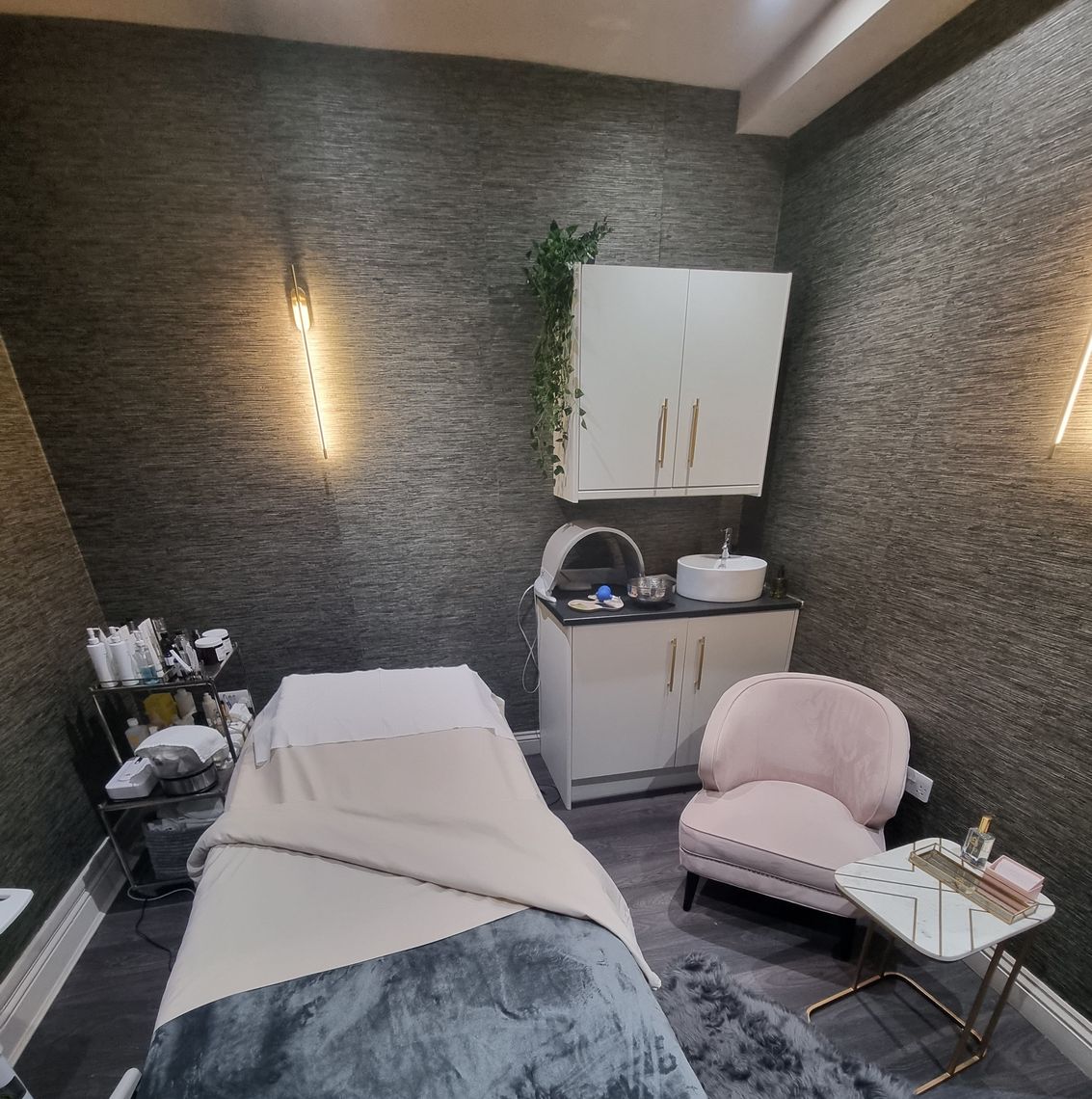 Working with a professional skincare company representing high-end Japanese technology on the global skincare and well-being market: Forlle'd, Beata is dedicated to studying skin concerns and providing highly efficient solutions based on a deep scientific approach. The Forlle'd Innovative Nano-Delivery System (FINDS) invented by Dr.Makoto Hatto features advanced production technology, patented ingredients, bioengineered formulations, published scientific research and clinical studies to help make her bespoke facials outstanding in the skincare industry.
All treatments are bespoke for every client with a wide variety such as: maintaining a healthy skin microbiome, skin regeneration through oxygenating treatments, natural bio stimulation and long-lasting skin moisturization, gentle micro needling to renew elasticity and firmness and exposure to all LED lights, lifting, sculpting, and draining techniques with help of GuaSha and Eastern Manual techniques makes vide repertoire of the facials for discerning clientele.
Watch Gustav experiencing one of Beata's incredible facials BELOW:
---