Artemisia Roma is a new brand launched by two friends, Margarita Annabe and Camilla Voci. The mission of this new and elegant women-led brand is to bring visibility to the talented female artists of today. Artemisia Roma holds exclusive rights to feature the artworks of carefully selected female artists on the silk-lining of high quality limited edition mantellas.
The two founders have curated each step of the manufacturing process to minimise the negative impact on our planet. Artemisia's cashmere and silk mantellas are handmade by tailors in Rome. The silk is manufactured following an ethical production cycle and sourced from a small factory near Florence, Italy. The mantellas are double-sided - as either cashmere or silk can be worn outside, they provide two different looks in one.
Artemisia's first, AW21, collection celebrates the talent, passion and depth of a young female artist from London, Lily Lewis. Holding degrees in English Literature and Psychoanalysis, her work merges the academic understanding with the deconstructed narrative of the human experience.
The "wearable art" mantellas are numbered, each accompanied by the limited edition certificate. For something even more unique and personal, Artemisia Roma got you covered with its world of monogramming and bespoke service.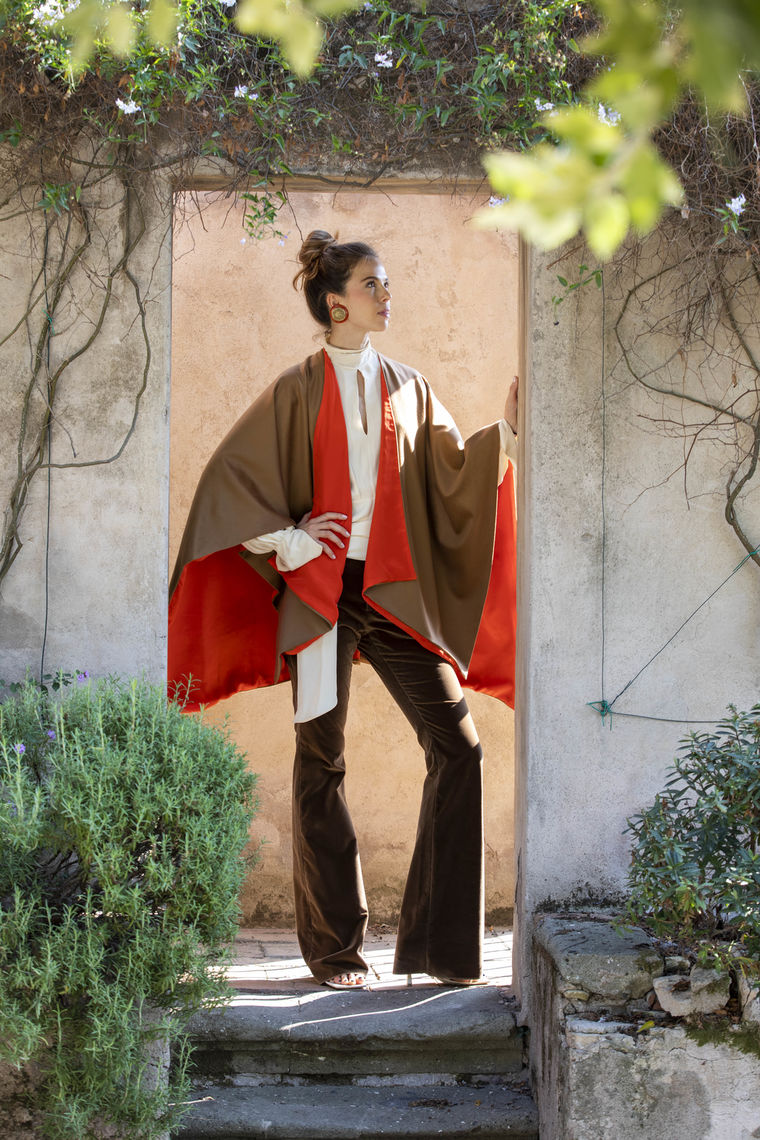 ---