New season, new hair colour
Take this changing of the seasons as your cue to try something new with your hair. Last month we shared about going warmer with the trending copper colour, however if you want to try something more subtle, try adding some extra dimension!
There are lots of ways you can have some fun with balayage both as a blonde and brunette. With the balayage method you can add colour through backcombing and freehand highlighting the hair to create a seamless blend of lightness and dimension. For brunettes this can be done as beautiful shades of copper to break up the darkness or for blondes to add some extra lightness for a Scandinavian blonde result.
Another option with balayage is the ombré technique where the colour and lightness is more heavily towards the mid lengths and ends to create a low maintenance colour change with little upkeep. Ombré looks incredible rich and expensive in the autumn paired with jumpers and coats and your super glossy hair packed with dimension and delicious tones.
Another small tweak to your colour which has high impact is adding halo lights or face framing colour. This is lifting the areas of hair around your face to not only adds some extra interest into the hair but also boosts the appearance of your complexion skin to add a healthy glow. Perfect to help keep that post holiday glow and sun kissed hair alive!
We can often see our bright blondes wanting to tone down their hair for the autumn so adding some lowlights to break up the blonde and add some new darker tones is a great solution. We always say at Gustav Fouche that creating subtle colour changes at your salon visits will keep your hair always looking fabulous and making your friends wonder how you have a new glow!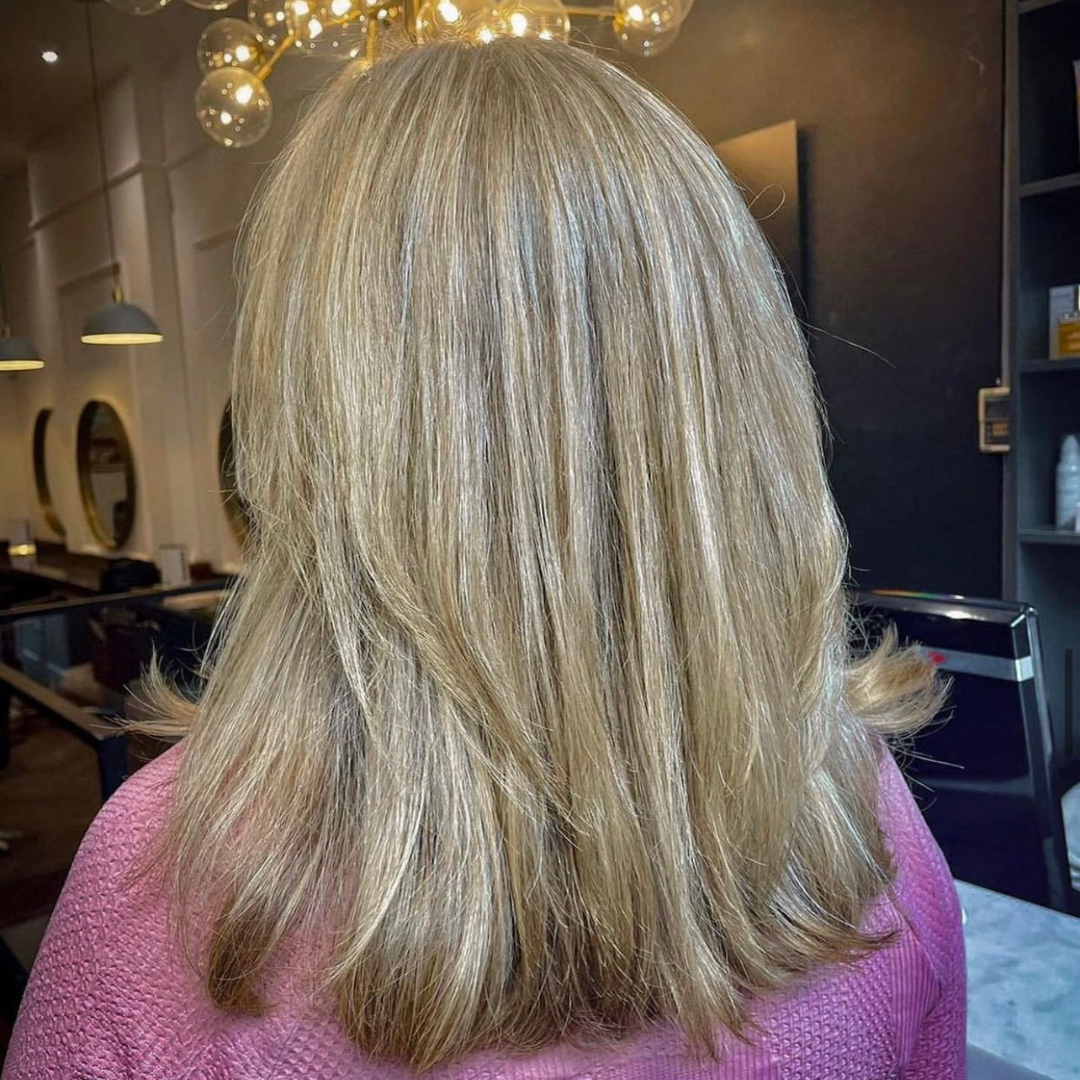 Finally play around with some tape in extensions for new tones and colour without adding any colour to your natural hair! This is a great solution for clients who want to keep their hair colour completely natural but want to introduce some blonder pieces or copper with no commitment! We also love how tape extensions can fill out finer front sections of hair with a quick and easy method. Talk to use about the benefits of adding 1-2 packs of tape in extensions and get colour matched at your next appointment!
---